Designs by Leigh; 202 Chunnenuggee Ave, Union Springs, Alabama 36089 Questions/Comments: 334.738-5000 All contents copyright 2000 - 2017
We Sell Bullock County to the World!
Other Websites of interest
about Union Springs
Victorian homes, Quaint Southern Town, Walkable, Historic, Central to Montgomery, Eufaula, Troy, Auburn, Opelika, Maxwell AFB, Ft Benning GA; Ghost Tours; Hunting; Art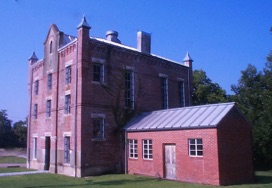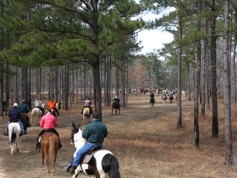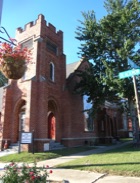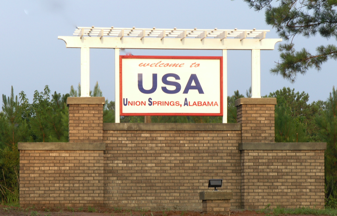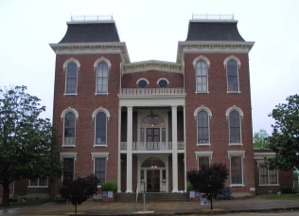 UNION SPRINGS ALABAMA (USA) is full of surprises;
150 VICTORIAN HOMES and 46 DOWNTOWN HISTORIC DISTRICT Buildings
populating our landscape
(Brochures available at the Historic Josephine Hotel, Chamber or Tourism Offices);
also available are Tour guides at the Josephine Hotel and a tour program as scheduled.
Call the Josephine today
and scheule a tour, shop for local art/gifts, postcards, books,etc or browse through our local Museum. Call 334 703 0098
and someone will gladly open for you......
PLAYS conducted throughout the year (RED DOOR THEATRE) at our old historic converted Episcopal Church;
Activity found in 2011& 2014, 2015, 2016 (ongoing now 2017) by ghost hunters who came to town and found activity in several of our older historic buildings.
The Josephine Hotel building is in "Alabama Haunted Black Belt" and will be
a second ghost book later in 2017.
 JOSEPHINE HOTEL , PAULY JAIL , CONFEDERATE CEMETERY & BULLOCK COUNTY COURTHOUSE.
We are welcoming more and more Tourist everyday !
Ghost tours and Achitectural Tours are routine now. Check it out and book a tour with us now!
We are in the "Haunted Alabama Black Belt".
Copies of several books
on history, local authors/civil war stories and ghosts are now available at "the Josephine".